At DryMaster Systems we take great pride in cleaning area rugs. Recently, one of our Affiliates sent us these before and after pictures of a happy client.
This Persian rug was completely destroyed when our Affiliate went to consult the client. As bad as it looked, we knew using our dry cleaning equipment, all the dirt and residue would be removed. That was exactly what happened. After we ran the hose back and forth a few times, the multipurpose extractor removed all the dirt from the carpet. The customer was amazed and paid $450 for this rug cleaning. The cleaning job was completed in about an hour.
A few months later, loving what transpired with their first Persian rug, the same customer called our affiliate again to have him clean their other Persian wool rug. This time, the rug was bigger and instead of dirt and residue all over, this rug in particular was very old and had been used by the family for decades. The transformation was phenomenal. In less than 1 hour, our affiliate was able to clean the rug to perfection and receive $550 for his efforts.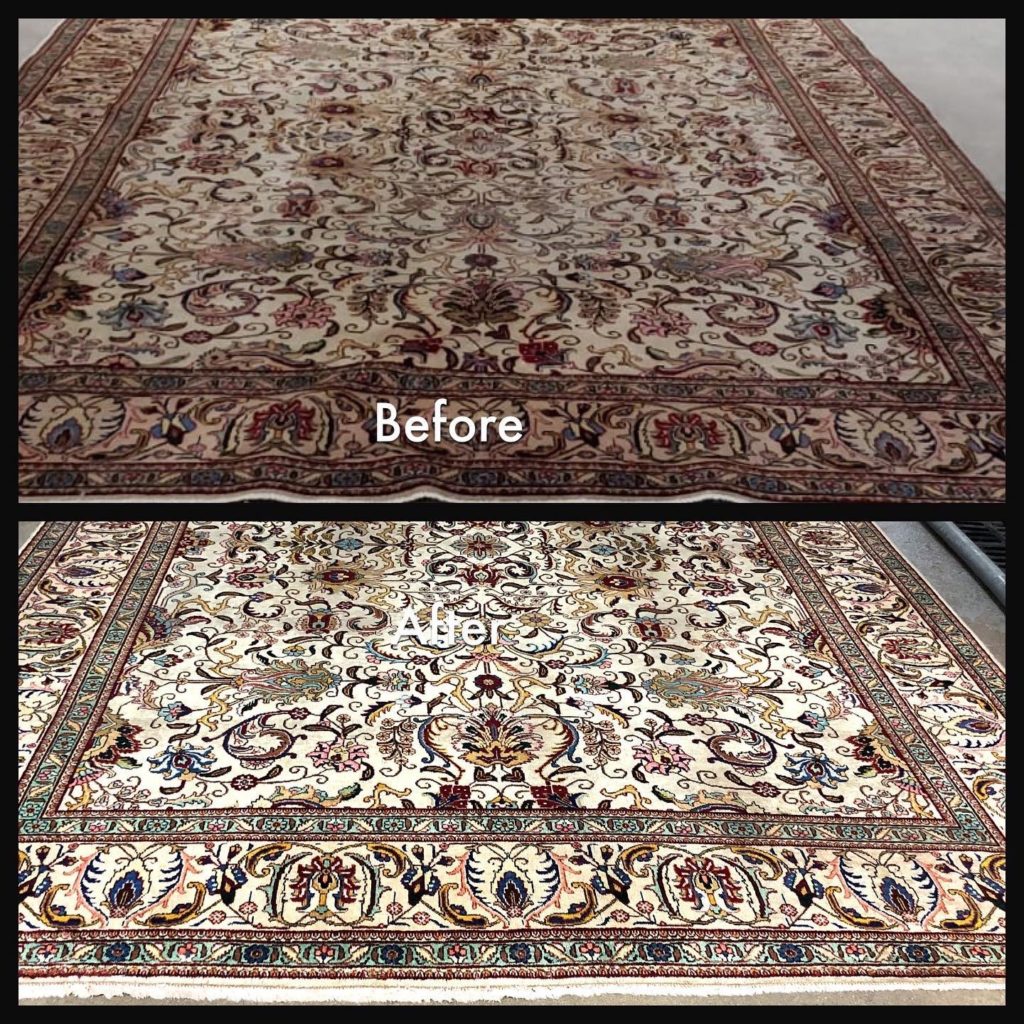 If you're looking to start a carpet, rug, and upholstery cleaning business, request a free business guide today to see if DryMaster Systems is a good choice for you. This particular affiliate was able to clean two Persian rugs in less than 2 hours total and receive up to $1,000 in gross pay. Imagine the income potential of cleaning at least one or two carpets or rugs a day!